OVERVIEW
Founded in 1939, Blue Cross & Blue Shield of Rhode Island (BCBSRI) is the largest insurer in the state, providing coverage for the majority of Rhode Islanders.
They partnered with TRAFFIK Health on multi-year strategies to drive lead generation and member retention for their Medicare Age-In, Medicare AEP and Individual and Group Medicare OEP campaigns.
AGENCY FOCUS
Age-In
AEP
OEP
Group Medicare Campaigns
Strategy
Tracking and Reporting
Media Planning/Buying
Partnership Overview
AUDIENCE
Rhode Island Medicare beneficiaries.
GOAL
Membership growth and improved retention rates.
PROCESS
Extensive market and audience research, rigorous tracking to optimize engagement and cohesive omnichannel messaging.
OUTCOMES
The partnership between BCBSRI and TRAFFIK Health drove an 87% increase in meeting attendance, a 98.6% membership retention rate and achieved 123% of AEP sales goals.
Hyper-Focused Strategy
TRAFFIK Health identified opportunities based on key research—the Rhode Island Medicare audience is digitally savvy, yet still views traditional channels, like television, direct mail and print as a vital part of their decision-making process.
This led us to develop unified messaging across all touchpoints—including video, print, search, social, direct mail and broker tools—creating a cohesive experience that reinforces key values and benefits at every stage of the customer journey.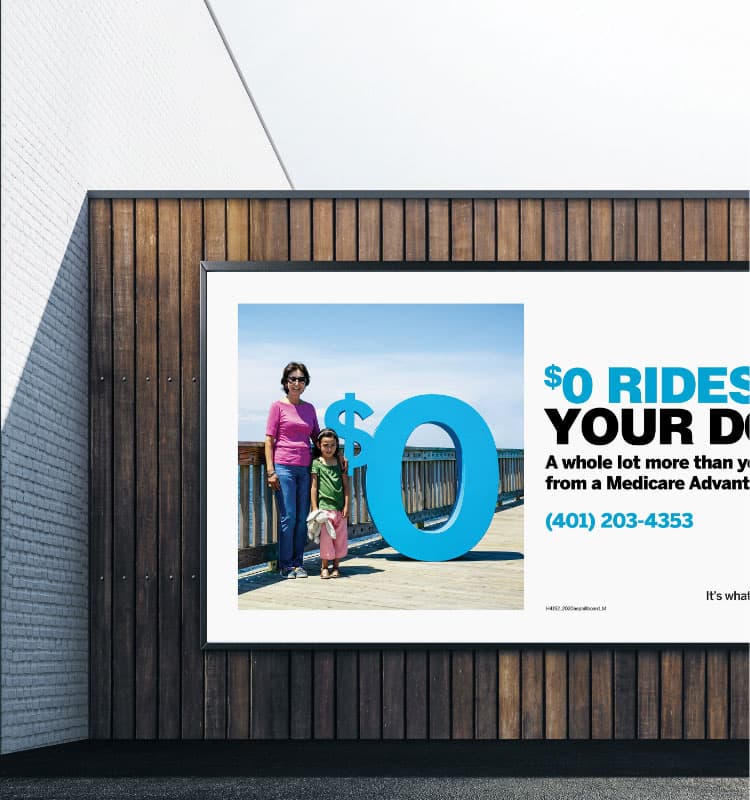 Memorable Messaging
Our most recent campaign highlights the robust features of plan offerings in memorable ways. To make a bold and highly visible statement for a new $0 premium plan, TRAFFIK Health introduced large, experiential installations in some of the most recognizable Rhode Island locations across the state.
By developing interconnected online and offline assets, TRAFFIK Health is able to reinforce strategic value propositions at every touchpoint to encourage action and influence customer decision making.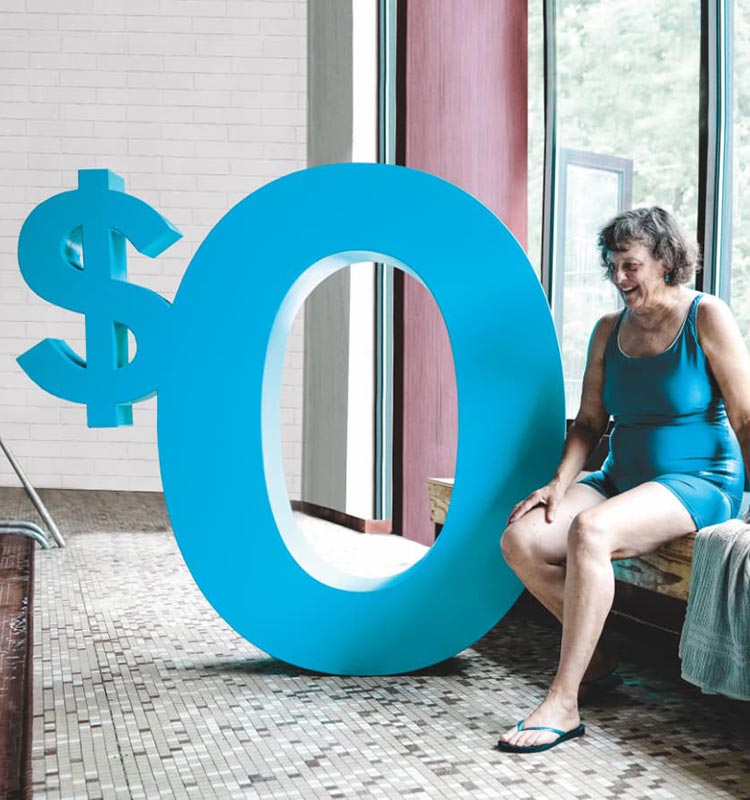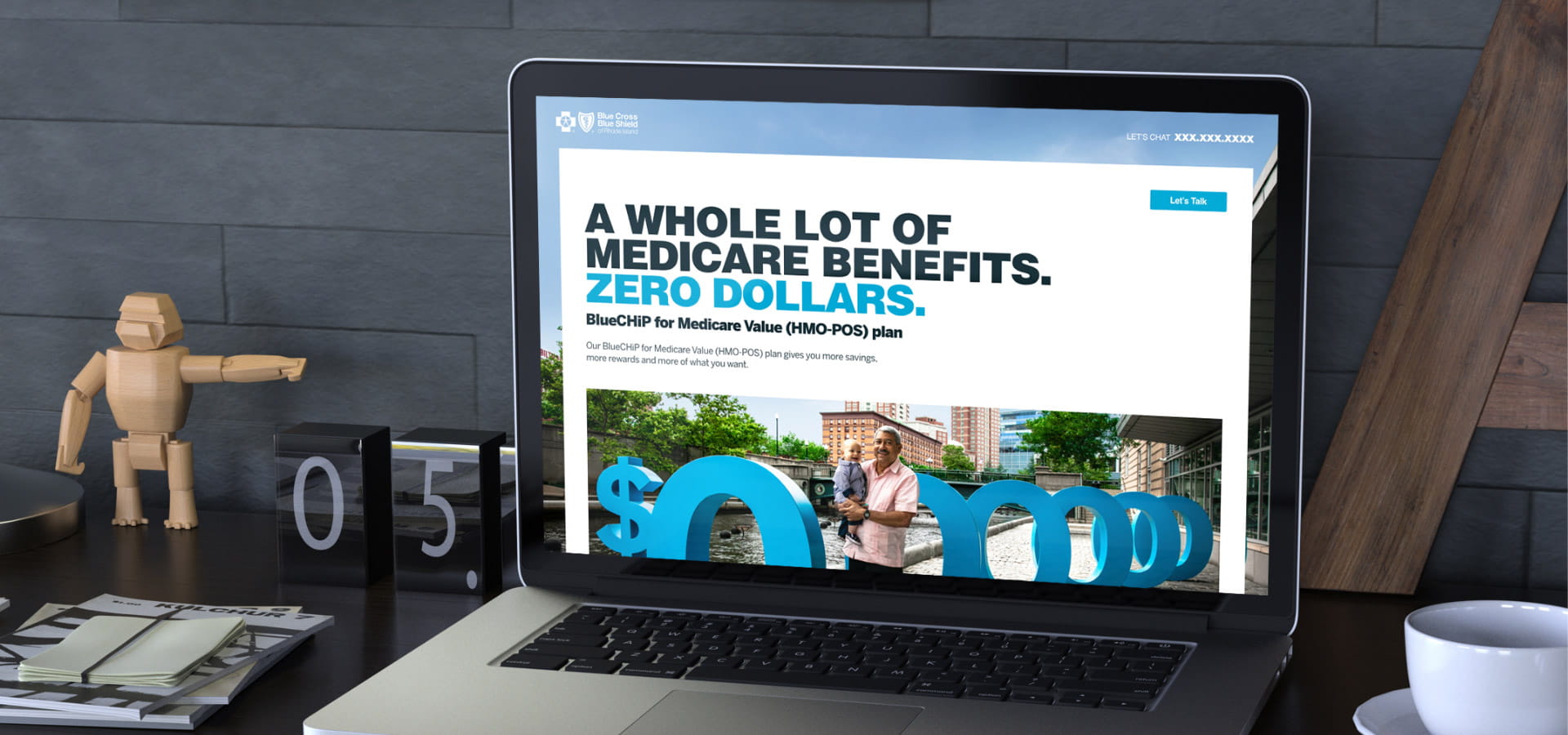 Improved Outcomes
TRAFFIK Health has created multiple omnichannel Medicare campaigns for BCBSRI, resulting in significant increases in lead generation, new member enrollments and overall member retention.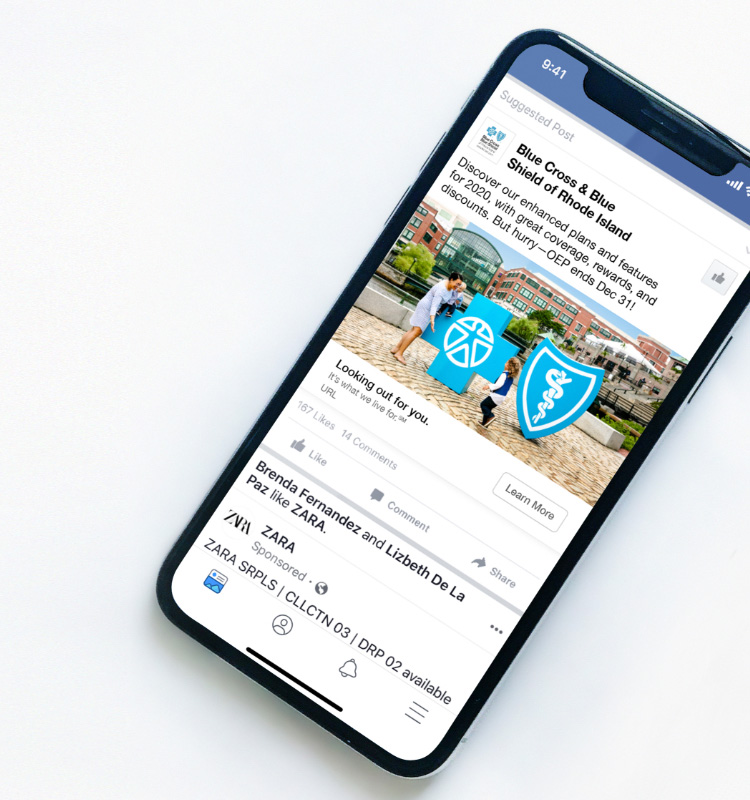 "We continually implement rigorous tracking and reporting to deliver rich new insights and tactics for the Rhode Island market that successfully meet year-over-year growth goals and marketing objectives."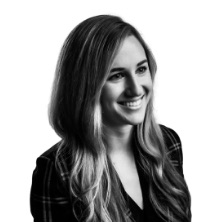 Lauren Stupin
Group Account Director
TRAFFIK HEALTH