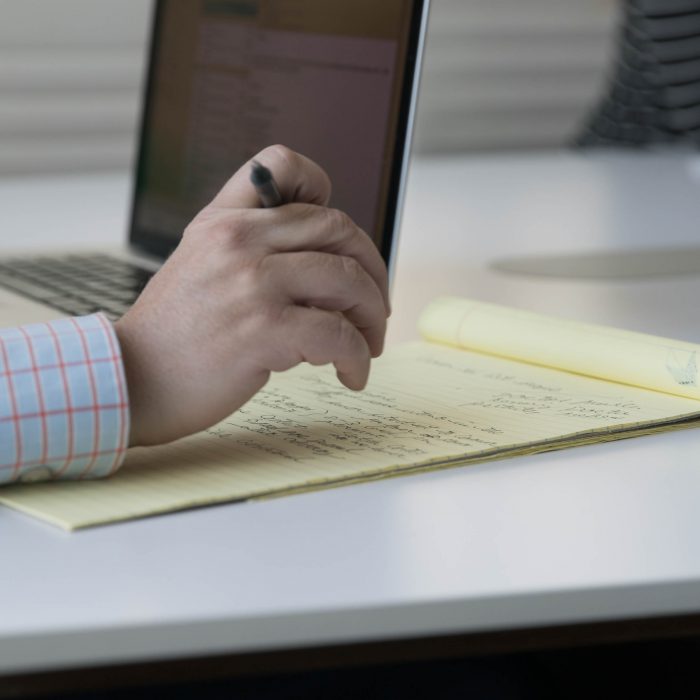 Innovation is Improving Patient Care
BY STAFF MEMBER
November 21, 2017
As technology continues to evolve, innovation is driving improvement in patient care—refining health care delivery, making it more efficient and reducing costs for patients. In fact, according to a study conducted by Rock Health, $3.5 billion was invested into 188 digital health companies during the first half of 2017. With so much money being invested, the way healthcare is delivered is changing, and companies need to not only adjust to the new "normal," but also keep customers informed about the benefits of the digital transformation.
Digital Health Interventions
Empowering the patient: Digital health interventions improve patient outcomes and empower people to fix problems that are either chronic or acute.
Benefits for insurers: By implementing digital health intervention technology, insurance companies can improve success rates for treatments, reduce the amount of patient readmissions and reduce costs.
Gaining patient buy-in: Assure patients that digital health interventions do not replace face-to-face interaction with physicians, but streamlines processes and improves patient-physician engagement.
Provider-Centric Solutions
Providers are overwhelmed: Currently, 9 in 10 physicians use an electronic health record in their practice. Because of this tedious work, instead of being able to focus on the patient, physicians are disrupted by having to face a computer, rather than the patient, to document the patient's history. As a result, some physicians hire transcribers—which can be incredibly expensive.
The digital solution: To relieve physicians of tedious documentation, Augmedix developed a service that uses the technology of Google Glass to document a patient's health history. Through the service, physicians simply wear Google Glass and the entire physician-patient interaction is streamed to a remote transcription center, where the cost of the transcription is exponentially cheaper.
Big Data & Analytics
Benefits of big data: Because providers have been able to collect so much data on patients, they're able to model the risk factors associated with a given patient or procedure—changing the delivery of healthcare.
Big data in use: Kaiser Permanente is leading the way with big data in the U.S. They've fully implemented a system called HealthConnect®, that shares data across all their facilities and enables communication between members and health professionals, improving patient outcomes.
Big data, big savings: A McKinsey report on big data in healthcare found that "the integrated system has improved outcomes in cardiovascular disease and achieved an estimated $1 billion in savings from reduced office visits and lab tests."
How TRAFFIK can help
As in any industry, when there is a change, customers need to be educated. By partnering with a trusted agency, you'll be able to provide members with the educational materials and assurance they need to adopt new technology. At TRAFFIK Health, we have the expertise to analyze member behavior and construct messaging—based on psychological findings and data analytics—to provide the education, trust and comfort needed for patients, providers and physicians to not only adapt, but become advocates of digital healthcare.