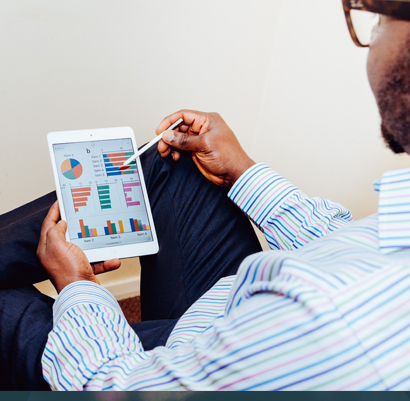 The benefits for patient and doctor alike
BY STAFF MEMBER
January 17, 2013
It's no surprise that the healthcare industry is moving in the direction of patient-centered care and away from the "one-size-fits-all" approach to medicine.
Many doctors are "prescribing" mobile and iPad medical apps that patients can use to keep track of their own health.
These apps provide a two-fold benefit to patients using them and doctors prescribing them.
Firstly, patients become more empowered in their care and do not need to be as tied to the doctor's office to manage their conditions. Secondly, it gives doctors access to real time and trend data that allows them to better understand and treat individual patients' chronic conditions.
How are medical apps helping improve patient health outcomes?
Studies have shown that engaged patients achieve better outcomes, are less likely to require hospitalization, and are generally more satisfied than other patients. These patients are more likely to follow their physician's recommendations, complete their specified treatment plans, and even research pertinent health information on their own.
With mobile technologies, such as smartphones and iPad medical apps, patients are able to monitor different aspects of their health more easily. Many free mobile health applications allow patients to track vitals and other numerical data, such as:
– Weight
– Heart rate
– Blood pressure
– Blood sugar level
– Important dates and/or appointments
By giving patients the opportunity to be a part of their care and providing easy-to-use apps that provide important health data, they can take action to prevent an illness or symptom from getting out of control.
For example, a mother will now be able to notice that her daughter's glucose readings have gotten progressively higher throughout the month. The mother can easily see that she needs to take her child to the doctor. Now the doctor has access to all the monthly data about the child and can make very informed care decisions that, 10 years ago, would have been impossible to make.
A rising number of apps now have the ability to transmit important patient information daily to the physician's office and if something seems wrong, the program alerts the doctor by email or text message to contact the patient for more information. This has been able to keep patients at home where they want to be, but have the security of knowing that if something starts to go wrong, the doctor will be on top of it.
The idea is not for patients to take healthcare matters into their own hands, but to become more involved in matters that affect their overall health. While this is a huge step forward, the next frontier of this information explosion is integration.
Getting all this information helps in making decisions on when to refill medications, alert the physician, make appointments, when to pick up ready meds at the pharmacy and more. This will be the next revolution in care and patient convenience and we are excited to be a part of it.