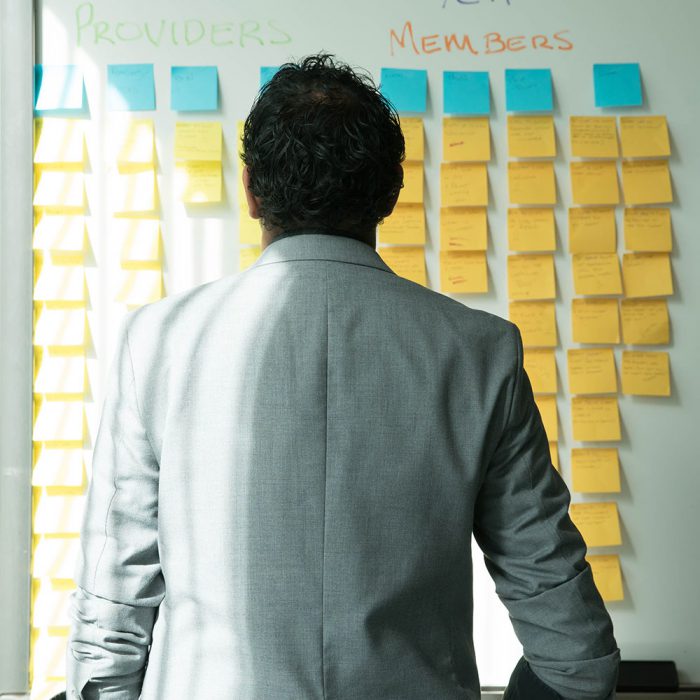 Ensuring Your Content is Authentic and Useful
BY STAFF MEMBER
November 16, 2017
SEO is constantly changing and search engines are now prioritizing real content that's from real experts, over keywords. Now, instead of focusing on specific words or phrases, healthcare marketers need to optimize their content using a more universal approach. As "SEO" Steve Wiideman, TRAFFIK's Director of Search states:
Users know when they hit a web page whether or not that page serves what they were looking for and was helpful. So, pay attention to both the technical and contextual aspects.
When creating content, you have to think like a search engine—which means thinking and speaking like your audience. No matter how good your website looks, if you don't have content that's valuable to your customers and easy for them to find, then you won't "win" in SEO.
Useful content over keywords
At TRAFFIK, instead of simply focusing on keywords, we look at multiple resources—honing in on what your customers are concerned about, how they communicate, and the words and phrases they use. While we recognize that keywords are important, we incorporate them into your content in the way your customers use them, and not necessarily how they're used within the healthcare industry.
At TRAFFIK, we ensure that your content is both authentic and useful for your customer, driving more traffic to your website and increasing your SEO ranking.
Listening in
The easiest way to get into the mind of the customer is to go where they go, which is why our team is constantly assessing and tracking online conversations among our clients' customers.
We don't leave a single stone unturned, monitoring Quora along with other forums—including online reviews and social listening—so that we can see the questions customers are asking and the conversations they're having. By knowing what your customers are discussing, we're able to create useful, authoritative content.
Interviewing
Along with monitoring online forums, TRAFFIK also knows the value in conducting interviews with physicians, their staff and customer service teams. Because they're all directly engaging with your customers, they know the questions and concerns that are top-of-mind. By asking them about the topics that frequently pop up in their conversations, we're able to create content that addresses customer concerns, answers their questions and optimizes your SEO.
Maintaining online visibility is critical to any brand's success—that's why TRAFFIK works tirelessly to keep your brand top-of-mind implementing targeted, engaging and authentic social strategies. Contact TRAFFIK Health at 877-769-1921 or at info@traffikonline.com, and partner with us to implement a winning SEO strategy.