OVERVIEW
Founded in 1959, PIH Health is a nonprofit healthcare network that serves more than 2.1 million Southern California residents.
They engaged TRAFFIK Health to develop open enrollment campaign strategies to increase market awareness and drive enrollment in Medicare Advantage plans that give members access to their providers and hospitals.
AGENCY FOCUS
Medicare
Brand Awareness
Strategy
Media Planning/Buying
Partnership Overview
AUDIENCE
Medicare beneficiaries in Southern California.
GOAL
Increase enrollment in Medicare Advantage plans that include access to PIH Health.
PROCESS
TRAFFIK Health developed the "Ask the Right Questions" campaign to empower audience members to speak up and make informed decisions about their access to care.
OUTCOMES
Through a highly targeted, integrated campaign strategy, TRAFFIK Health drove event attendance and increased demand for plans that included PIH Health, with a CPA 77% below industry average.
Key Insights
TRAFFIK Health uncovered an essential insight about the target audience—they have a strong preference for PIH Health doctors and hospitals, but they either did not know if their current plan offered access or did not know how they could find and switch to a plan that did.
Prompting Healthy Conversations
This data informed our "Ask the Right Questions" campaign, which provided the audience with simple questions they could ask when choosing a Medicare Advantage plan to ensure they have access to PIH Health.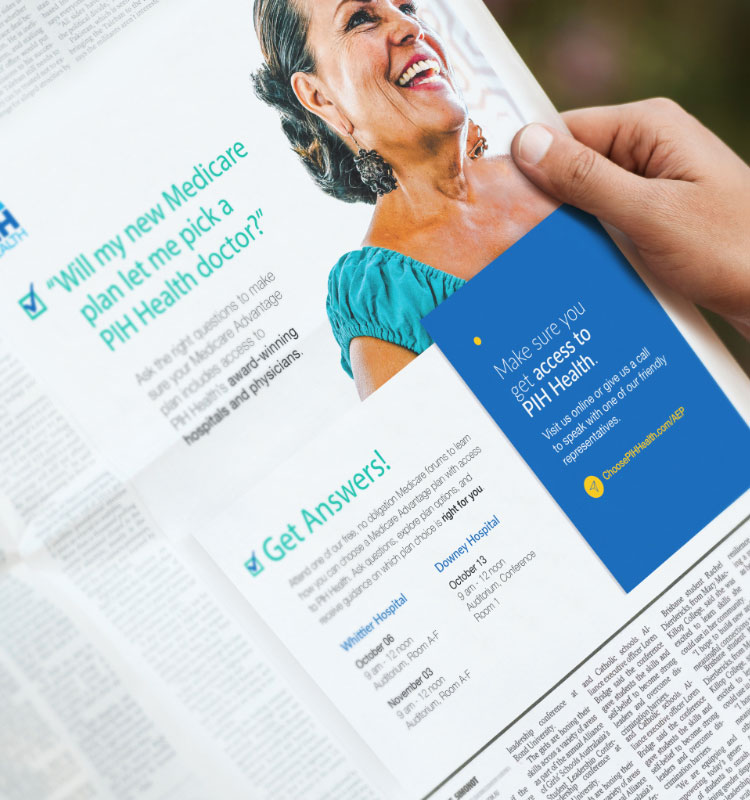 TRAFFIK Health also drove increased attendance at local community events where beneficiaries could directly interact with Medicare Advantage plan providers, ask questions and choose a plan that meets their needs.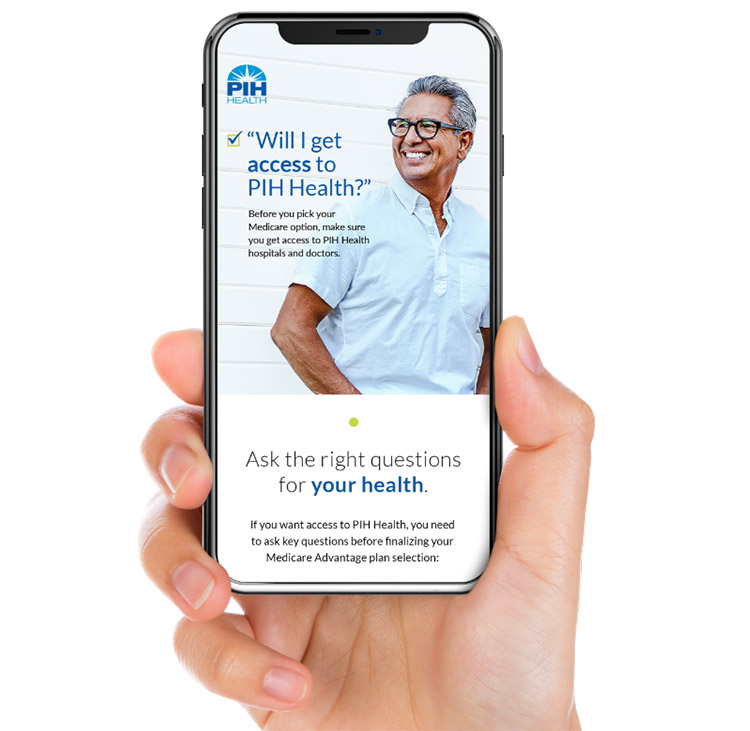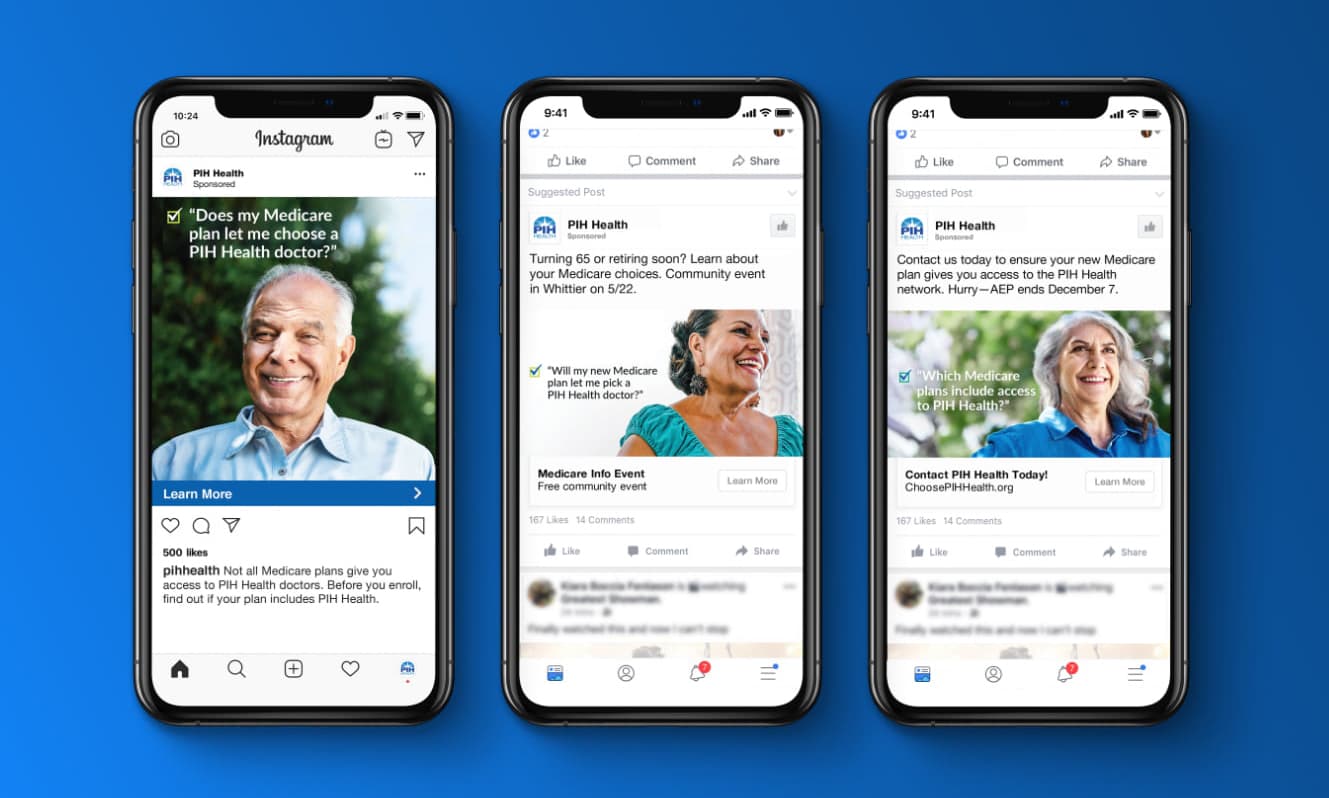 Turning Questions Into Access
Aligning strategy and messaging enabled TRAFFIK Health to design, launch and optimize a robust campaign for PIH Health—leading to millions of impressions and significantly increased demand for plans that offer access to PIH Health.
"As the PIH Health network grows, so does our relationship. By building on relevant insights from previous campaign successes, we're driving fresh messaging strategies for the PIH Health brand and individual service lines—engaging the right audience at key moments."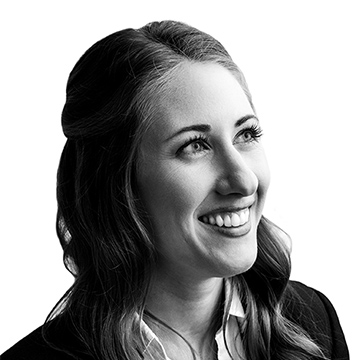 Kimberly Gossard
Lead Strategist
TRAFFIK HEALTH